Man sent to cells for answering phone in court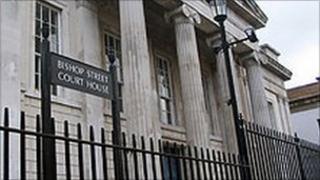 A 36-year-old man has been sent to the cells after he answered his mobile phone during a sitting at Londonderry Magistrates Court on Wednesday.
The phone belonging to Paddy Sweeney, from Marlborough Terrace, rang several times inside the courtroom.
He was told to switch it off, but instead answered it and had a brief conversation with the caller.
He was fined £200 for wilfully interrupting court proceedings.
After the incident happened Sweeney apologised to District Judge Barney McElholm, who ordered that he be placed in immediate custody.
He spent two hours in the cells before being sentenced.
Mr McElholm said the maximum sentence for the offence was one month in jail and a fine of up to £2,500.