£4.6m for temporary venue during Culture year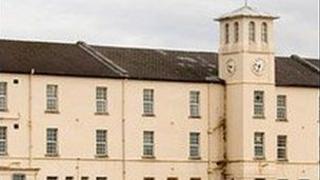 The Social Development Minister Nelson McCausland has announced almost five million pounds for a temporary venue to host major events during Londonderry's UK City of Culture celebrations.
The Vital Venue will provide a covered facility capable of accommodating audiences up to 4,000 people.
It will be built at the Ebrington complex, but taken down as soon as the culture year ends.
Mr McCauseland said he was pleased to announce the funding of £4.6million.
"The ability to host large-scale events is critical to the successful delivery of UK City of Culture 2013," he said.
"The Vital Venue will provide the centrepiece for the delivery of the programme of events and will further stimulate the development of the infrastructure at Ebrington."
The minister also defended the cost of the new temporary structure.
"We need to make sure that we maximise the opportunity," he said.
"To see what we have and show we can deliver the very best."
Meanwhile the Chief Executive of the Culture Company, Shona McCarthy, welcomed the decision.
"It's terrific news, it gives us another brilliant venue for the city," she said.
"This is part of the effort to yield £100 million revenue back into the city through the City of Culture year.
"It's speculate to accumulate if you like."
Ms McCarthy also said that the decision would prove a business case for the need of a permanent venue in the city to host events in the future.
"That's the legacy, a vital opportunity during the City of Culture year."