Delay fears over regeneration plans for Derry centre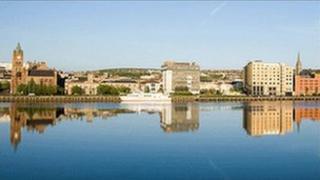 The Environment Minister has confirmed he is due to make a major announcement on the future of retail in Londonderry in the next three weeks.
Alex Attwood will outline the findings of a retail impact study carried out by his Department.
He will visit the city on August 29.
Decisions on a number of planning applications for major planning developments are expected shortly afterwards.
The Chief Executive of the Northern Ireland Independent Retail Traders Association says he's frustrated by what he says is a delay in a response from Derry City Council to plans they submitted to regenerate the city centre.
Glyn Roberts said there has been no contact from council officials since.
"I will seek a second meeting with chief executive Sharon O'Connor and her officers to discuss our plan to save the city centre.
"Derry City Council is in such a strong position to help independent traders who operate in the city centre where they face great disadvantages over the out-of-town developments.
"The council appears to be dragging its heels responding," he said.
"Rather than just say to outside bodies such as Stormont and Derry City Council 'help us', we have actually come up with what we feel is the solution to a very large part of the problem."
A spokesperson for Derry City Council said that it continues to work with the key strategic partners including Ilex, North West Development Office, CCI, the Chamber of Commerce and the local Planning Office to progress the matters raised in the five point plan.