Police investigate suspicious approach to Derry child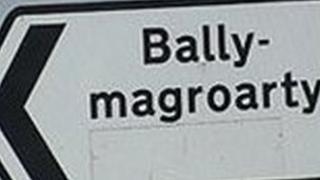 Police in Londonderry are appealing for information following the report of a suspicious approach to a child on Thursday afternoon.
The incident is said to have taken place shortly before 1500 BST at Sheelin Park in Ballymagroarty.
A white van with three men on board is said to have approached an eight year old girl.
It has been reported that one of the men then grabbed her arm but she broke free and ran way.
The girl was not injured but was left badly shaken by the incident.
The man who approached the girl is described as being in his 20s, approximately 5'11" tall, with a tanned complexion and discoloured teeth. He was described as wearing a white tracksuit top, blue jeans and brown shoes.
It is the second such incident reported in Ballymagroarty recently.