Family of Strabane girl want death inquiry reopened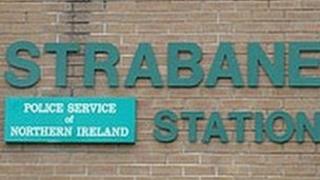 The family of a Strabane woman whose body was found in the River Mourne 36 years ago has called for an investigation into her death to be reopened.
Denise O'Donnell was 19 when she died.
Three weeks ago the PSNI announced a decision to re-examine material relating to the original inquiry into her death.
Ms O'Donnell's brother, Raymond Barr, said the family always believed there was foul play in her death.
"We believe that, for whatever reason, she was attacked. The bruising to her body would indicate that," he said.
"She had bruising from the front of the head right round to the back. She had lacerations on her body. The lining of her jacket was completely torn."
Denise went missing after a night out at a dance in November 1976.
Her body was found two days later in the river, about 120 yards from the front door of her home.
Raymond said their brother, the late Sinn Fein councillor, Ivan Barr, worked tirelessly from the day she died to establish the truth of what happened.
"The original investigation revealed very little and I've been told very little about recent developments," he said.
"I know the police are re-examining the evidence and I know they have been provided with a 60-page dossier by my brother Ivan. We are hoping this leads to a conviction."
In a statement, police said they have been provided with information that they will study.
They will also re-examine material relating to the original inquiry before deciding on the "most appropriate course of action".
They said they have not re-opened the case, nor have they launched a murder inquiry.