Omagh murder victim's family anger as body parts kept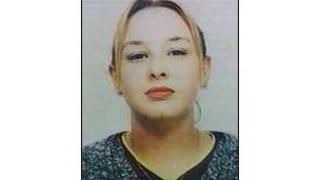 The family of an Omagh murder victim say they have been put through a "living hell" after discovering that body parts belonging to her were retained.
It has emerged that they included the foetus of her unborn child.
Sylvia Fleming's dismembered remains were discovered under the flooring of a house at Mullaghmore in County Tyrone.
The 17-year-old care worker's former boyfriend Stephen Scott, was jailed for life for the 1998 murder.
Josie Fleming says the family only found out that her sister's body parts were retained when they received a visit from a PSNI Liaison Officer.
She said: "I thought they were here to talk about Stephen Scott's release, but then they started to talk about body parts that were retained.
"I was here on my own. I was very shocked and I just broke down. At first I couldn't put together what they were trying to tell me, it was only after they left and I sat and thought about everything I realised what they were actually here for.
Nightmare
"I rang my sister Kathleen and broke the news to her. She reacted the same way as me, very shocked, very upset, the past three months have been a complete nightmare to get through."
Josie Fleming said the family want answers
"I don't think we will ever get closure until these questions are answered. We want to know how this all happened in the first place. It has taken until now for it all to come to light.
"Why have they held Sylvia's body parts and organs this past 14 years when Stephen Scott was convicted and sentenced in 2000? We are very angry that the whole thing has happened in the first place."