PSNI investigate Limavady Facebook 'paedophile' claims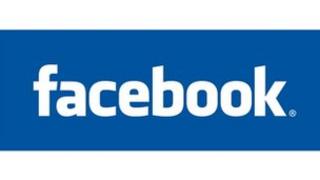 The police in Limavady are monitoring a Facebook page that claims to name and shame paedophiles in the area.
Individuals have already been named and pictures have been uploaded and addresses discussed.
A number of threatening remarks have also been made.
The Sinn Fein Mayor of Limavady, Cathal McLaughlin says someone will get hurt and he is disappointed that the police haven't taken action to remove the page.
"I believe everybody should know if there is a paedophile in the area but I don't think this is the right way to go about it.
"There are allegations here which could lead to someone getting harmed, and it's possible that these are false allegations.
"These allegations are serious. Peoples names and addresses are all there. What could happen to these people.
"It should be up to the police to inform people. If there is a paedophile in the area, that's the right way to go about it, not on Facebook or other social media."
In a statement, PSNI Area Commander for Limavady Chief Inspector Sam Donaldson said they have already identified the owner of the page.
He said the police have given advice and guidance on what is and what is not appropriate to be posted in the public domain.