Man admits throwing petrol bomb after Derry parade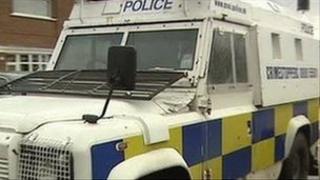 A Londonderry man has admitted throwing a petrol bomb following last year's Apprentice Boys parade.
Simon Whiteman, 27, from O'Casey Court, pleaded guilty to a number of offences at Londonderry Crown Court on Friday.
He admitted throwing a petrol bomb, possessing a petrol bomb and aiding and abetting others to possess and throw petrol bombs.
He also pleaded guilty to attempting to cause criminal damage to police Land Rovers in Rossville Street.
He further admitted taking a car from a woman at Lecky Road and dangerous driving without insurance.
He denied a charge of arson of the same car.
He was remanded in continuing custody until next week.