Londonderry family charity under financial pressure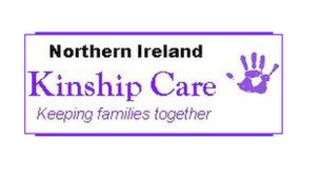 A Londonderry charity which supports grandparents and other people who care for children of relatives, has told Derry City Council it is facing growing demands for its help.
Kinship Care Northern Ireland said they have dealt with almost 100 cases in the North West in the past eighteen months.
The charity believes that is just the tip of the iceberg.
It said families are struggling to find the support that they need.
Jacqueline Williamson from Kinship Care said some carers find day to day life overwhelming.
"They get no help whatsoever.
"Many of them give up their jobs to raise their relative's children.
Sacrifices
"They make huge sacrifices, putting their lives on hold looking after, in some cases very small children.
"A lot of the carers we deal with are in and around 50-65.
"I have provided advice to a great-grandparent of 71 looking after her grandchild of six-years-old and that has been the oldest Kinship Care that I have come across but we believe there are other great-grandparents out there."
Jacqueline Williamson said some carers get respite care from extended families but others are not so fortunate.
"In some cases it isn't there because relationships within the family are so strained and that poses a lot of challenges for Kinship Carers.
"They do find themselves very isolated and have way to turn.
"Much more needs to be done by the Northern Ireland Executive.
"We see £26m has been announced by the Office of the First and Deputy First Minister, some of that is going to early intervention and family support services.
"We want some of that money made available for support services for Kinship Carers."