£200,000 digger destroyed in Londonderry arson attack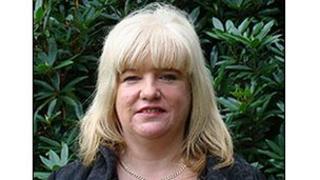 A £200,000 digger has been destroyed in an arson attack in Londonderry.
The vehicle was set alight at Brooke Park on Saturday morning.
It was being used to transform an old football pitch into an outdoor events area as part of a £5m redevelopment.
Work on the project, which is part of the 2013 City of Culture celebrations, may now be delayed until a full impact assessment of the damage is carried out.
Sinn Fein MLA Maeve McLaughlin said it was an attack on the whole community.
"There is a sense of frustration and a sense of anger as well.
"Brooke Park for a number of years has been in the media for all the wrong reasons.
"It is a classic green space in our city centre and a lot of hard work has gone in to getting the right fit for the community with the new development.
"This development is about claiming it back for the people of Derry.
"We hope this doesn't result in any kind of delay to what is vital work for the community."