Tragic Galway sisters' father worked in Londonderry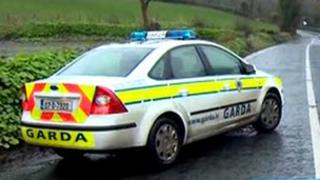 A two-year-old girl and her two-month-old baby sister have died after being hit by a car near Tuam in County Galway.
They were out for a walk with their father, John Gilmore, when the accident happened on Sunday afternoon.
He was taken to hospital along with the driver of the car. The two men are not thought to be seriously hurt.
It has emerged that John Gilmore has been living and working in Derry in recent weeks.
Tuam Fine Gael Councillor Tom McHugh knows Mr Gilmore well.
"The big concern now is for John and his wife Michelle grieving the loss of their two children.
"They are a lovely couple who go about their work very quietly.
"They are very responsible people in relation to their children, pillars of their community.
"People here are very shocked, there is a very sombre atmosphere.
"This is a very tight knit community so there will be a lot of moral support.
"They are strong but you would need to be very strong to cope with this type of tragedy and lets hope they will."