Donegal drugs haul was destined for Northern Ireland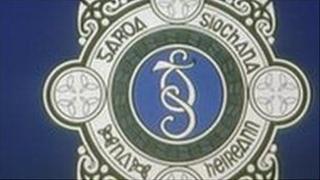 Police in County Donegal have said that drugs valued at 210,000 euro (£167,500) seized in Letterkenny this week were intended for sale in Northern Ireland.
Gardai and customs in the Republic had already seized 140,000 euro (£111,690) of a drug called '4 MEC' which has been described as a cocaine substitute.
Further searches have since uncovered 70,000 euro (£55,846) more of the drug.
A 28-year-old man from Portstewart, County Londonderry has been charged in connection with the find.
Garda (police) Superintendent Vincent O'Brien said the drugs were being posted to houses in Letterkenny from China, via Germany.
"This is part of an international investigation," he said.
"We have been assisted by customs officers in Germany, customs officers in Donegal and our own National Drugs Unit.
"This has been an ongoing operation where drugs have been sent through the post to particular addresses in Donegal and we have intercepted those drugs."
Superintendent O'Brien said Letterkenny is being used as a centre for these deliveries.
"Houses were being used to post the drugs to and a particular house was used as a distribution centre where the drugs were cut, divided into small packages and ready for distribution to Northern Ireland," he said.
"We are looking at all avenues into the investigation and we are working closely with the PSNI (Police Service of Northern Ireland) in this regard.
"The drugs are coming from as far away as China, through Germany and then onto Ireland."