Derry woman's 'Party Wall' skateboards to top award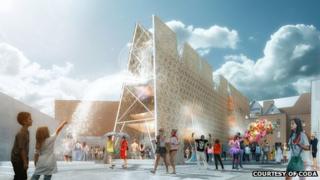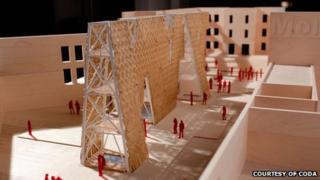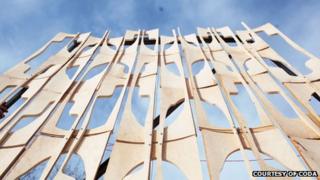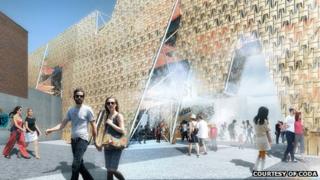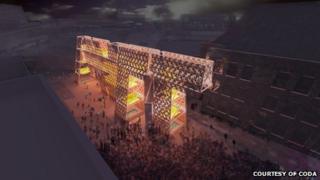 A Londonderry-born architect has won a prestigious US award for a pavilion made out of skateboard off-cuts.
Caroline O'Donnell was brought up in the Waterside area of Derry, but now lives in Ithaca near New York.
She was awarded the Young Architect's Programme by the Museum of Modern Art (MoMA) for 'Party Wall' - a cooling outdoor pavilion.
It will be on display outside the MoMA PS1 gallery in Long Island City from late June.
"They have a competition every year for a pavilion that will go in their courtyard," explained Caroline.
"The wood is from a local skateboard company which uses sustainably-harvested wood which they heat-press together with environmentally-friendly glue to make a panel which has a skateboard form cut out of it.
"So we're using the waste products and weaving them together.
"It will use almost 3,000 of their skateboard panels and it'll be the height of the museum itself.
"We really wanted to make something that could be seen from the train and from the highway nearby and which engaged the community."
The summer heat meant that the successful pavilion had to create shade.
"We took the idea of a canopy and rotated it 90 degrees so it creates shade by the height of the wall," she said.
"Underneath the wall we have pools of water so you can take your shoes off and cool down in the water pool."
The pavilion will now be constructed in time for a summer opening.
"The official date is the 27th June, so if you want to see it come in July or August," Caroline said.
"Anyone from Derry is welcome.
"I love Derry more than anywhere else and I'd love to come back and do some work there, it's just a matter of when the opportunity comes up."