University of Ulster plan to close crèches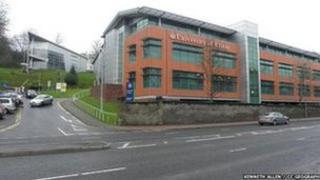 The University of Ulster has proposed closing its crèches at the Magee and Jordanstown campuses.
At least 30 jobs and dozens of nursery places could be lost if the facilities close.
The university said the service is operating at "a significant deficit annually" and is no longer viable as fewer students use the facility due to "changing lifestyles".
The trade union Unison said it will fight the proposal.
Four years ago a similar move was suggested by the university for the Coleraine campus but it did not proceed.
Nuala Conlon from Unison said the union had been informed on Thursday of the university's intention to close the Magee and Jordanstown crèches as of July 31.
'Discussions ongoing'
"We fought a similar campaign to keep the crèches open a few years ago and we won," she said.
"It is our intention to fight this again for our members' jobs, but also for the facility it offers to students with their children, some of whom could not have gone through their degree course if the crèche had not been available".
NUS-USI union president Adrianne Peltz, who herself studied whilst looking after her child, said: "I am extremely annoyed and deeply disappointed at the decision of University of Ulster to close the crèches at Magee and Jordanstown campuses.
"What sort of message does this send out to people with children who are thinking of enrolling at these campuses?"
A University of Ulster spokesperson said the decision "in principle...is the subject of continuing discussions with staff trade union representatives".
The spokesperson said a meeting with unions will be held next week.