Strabane council rules out banning public from meetings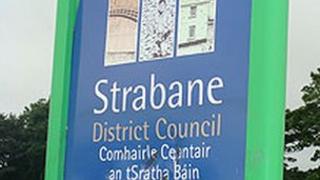 Strabane district council has ruled out banning the public and the press from some council meetings.
The council had said it was considering holding committee meetings behind closed doors.
It said any changes would lead to more openness and transparency.
In a statement, the council's interim chief executive, Danny McSorley said it was regrettable that the proposal had been released before it had even been fully considered as an option.
The National Union of Journalists wrote to all councillors to express their concerns.
Conor Sharkey, from the Strabane Chronicle, said the plans originally came to light in a leaked document.
"Strabane district council were considering this as opposed to trying to push it through.
"I'm glad that common sense has won through, particularly for the ratepayers, who would have been the ones affected here.
"Bread and butter issues are discussed at these meetings. People should have the chance to attend them if they want to," he said.
The council said the public and the press remained welcome to attend committees of Strabane district council.