North West Regional College needs new leadership, says Ramsey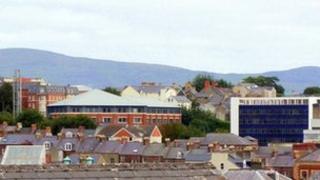 The SDLP's Pat Ramsey says he is not convinced that industrial relations at the North West Regional College will improve without new leadership.
The MLA for Foyle was speaking at a committee meeting of the Department of Employment.
It is discussing a critical independent review into the college that was released last week.
The report into industrial relations at the college highlighted allegations of "a culture of fear" among staff.
The 98-page report has called for widespread changes to rebuild trust between staff and management.
At the Department of Employment meeting, Minister Stephen Farry said his department was closely monitoring the situation.
"No-one is running away from any of the issues of this report," he said.
"We are not going to sit back and say we have published the report and say now it is over to the college.
"Our officials are going to be very proactive in working with the Board."