Derry killer Greatbanks 'should never be freed'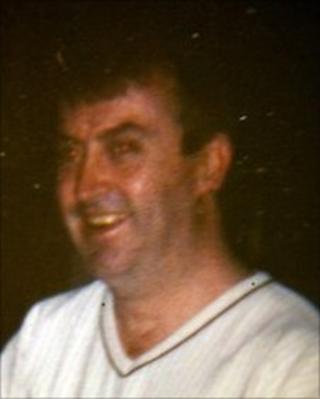 The brother of a man murdered in Londonderry has said his killer should never be freed from prison.
Patrick Harkin was found dead in his flat in Bayview Terrace in the city in 2011. He had suffered serious head injuries.
On Monday, Paul Greatbanks, 48, was sentenced to life after he pleaded guilty to the murder.
Mr Harkin's brother, John, said Greatbanks had shown no remorse for his actions.
"Life should mean life," he said. "Greatbanks should be inside for the rest of his life".
'Answers needed'
No details of the murder were given during the court sitting in Belfast.
Mr Harkin said that while his family were relieved that Greatbanks had "unexpectedly pleaded guilty", the family still needed answers.
"It is going through our heads and we do not know what happened or why he did it, and it is bothering every one of us because we do not think we will ever know," he said.
Mr Harkin said his brother was "a gentleman" who "harmed nobody and looked after everybody that came to his door".
"The murder has devastated every one of us. I do not think we will ever get over it and I will never forgive him for what he has done," he said.
The minimum term Greatbanks must serve before being eligible for parole is to be fixed next month.