Foyle Rescue workers continue to search for Kieran McKeon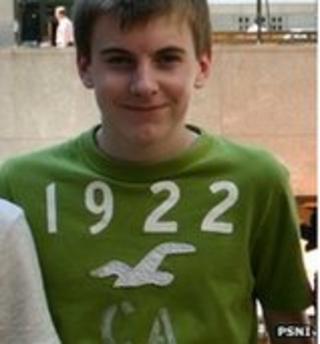 A search of the River Foyle continued on Saturday for a a missing teenager.
Kieran McKeon, 18, is believed to have been with 21-year-old Alexandra O'Brien whose body was recovered from the river on Thursday night.
Ms O'Brien had travelled to Derry from Dublin and was last seen at a local hotel.
Mr McKeon, who is from the Republic of Ireland, was last seen in the city in the early hours of Thursday morning.
Ms O'Brien's body was found on Thursday afternoon during a search by the Foyle Search and Rescue team.
The team that recovered her body was assisted by the PSNI helicopter and Sligo coastguard.
Craig Smith from Foyle Search and Rescue said the search began on Thursday after personal belongings were found on the Foyle Bridge.