Derry government employee in £15,000 benefit fraud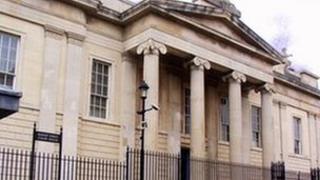 A woman fraudulently claimed over £15,000 in benefits while employed by two government departments, Londonderry Magistrates court has been told.
Kathleen Murray, 53, is formerly of Virginia Court in the city but now lives in County Donegal.
She admitted claiming housing benefits and jobseekers allowance between October 2005 and October 2010.
At the time, she was employed by the North West Regional College and Derry City Council.
She was also employed by the City of Derry Airport.
The judge said, based on Ms Murray's repayment arrangements, it would take 30 years for her to fully repay the benefits.
She was given a two month jail sentence suspended for three years.