43-year-old man admits sexually assaulting teenager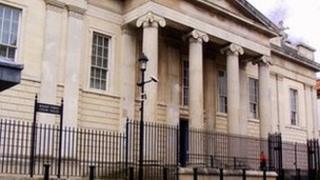 A 43-year-old man has pleaded guilty at Londonderry Crown Court to sexually assaulting a 16-year-old girl between 2006 and 2009.
The defendant, who cannot be identified for legal reasons, admitted eight indecent assaults and two charges of gross indecency with a child.
He also pleaded guilty to eight counts of assault occasioning actual bodily harm and one charge of threatening to damage the girl's family home.
He was remanded in custody until May.
Judge Piers Grand told the defendant that a custodial sentence was inevitable.
He was also ordered to sign the sex offenders' register.
Sixteen charges, all of a sexual nature, were left on the books.