Plans for all-Ireland fleadh campsites in Londonderry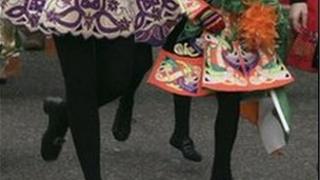 The organisers of the all-Ireland fleadh have applied for permission to open temporary campsites in Londonderry.
The world's largest Irish traditional music event will take place in the city in August 2013 but there are concerns that there is not enough accommodation.
It is the first time it has been staged in Northern Ireland.
The fleadh committee has asked to open sites on lands owned by Derry City Council.
They are at Templemore Sports Complex on the Buncrana Road and Prehen playing fields in the Waterside.
A council spokesperson said: "If approved, council would issue a licence to the fleadh to manage and operate a temporary campsite subject to agreement to the terms and conditions of the licence."
Gearóid O'Hara, the fleadh coordinator, said demand for accommodation had outstripped supply.
"There were 300,000 people at the fleadh in Cavan last year. I would estimate numbers this year could top 400,000," he said.
"We're getting a lot of interest from Belfast, Scotland and from the south. Four north American cities are trying to charter planes.
"We are tasked with accommodating all the people who want to come here.
"We promised 4,5000 campsite places, 350 campervan spaces and 15,000 spaces in people's homes. That's on top of all the hotels and bed and breakfasts."
Concerns
A number of residents near the proposed campsites have expressed concerns.
Mr O'Hara said they had nothing to worry about.
"There will be security 24 hours a day, seven days a week and no alcohol will be allowed on site," he said.
"The fleadh is very much a family event. It was the most crime-free week in Cavan last year."
A public meeting to discuss the plans will take place in Templemore sports complex at 19:30 BST on Tuesday 23 April.