Sensitive medical records found in Londonderry garden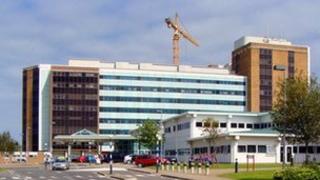 An investigation has been launched into how confidential medical records were found in a garden in Londonderry.
The Western Health Trust has confirmed that the documents contained "sensitive personal information" and said it had reported the breach to the Information Commissioner's office.
The trust said a local newspaper and a member of the public brought the matter to its attention on Tuesday.
The editor of the Derry News, Ciaran O'Neill, said it involved 17 patients.
"The details of 13 women and four men were on eight A4 sheets of papers," he said.
"There are a few lines on each and they go into intimate detail about their treatment, condition and their past history."
Mr O'Neill said the woman who found the documents in her garden "was shocked".
"She found it hard to believe that these could be hospital documents," he said.
"We contacted the Western trust and they confirmed that they were documents relating to local patients."
A spokesperson for the trust said they had now secured the information and had a full investigation was under way.