Londonderry woman admits £49,000 benefit fraud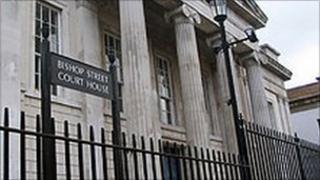 A 36-year-old woman from Londonderry has pleaded guilty to committing benefit frauds worth £49,000.
Alexandra Canning, from Dove Gardens in the Bogside, appeared at the city's Crown Court on Friday.
She admitted falsely obtaining housing benefit and income support between 2002 and 2009.
Canning was released on bail. Judge Grant ordered a pre-sentence report, and said he would sentence the defendant in August.
The judge warned that given the amount involved and the prolonged period of offending a custodial sentence was almost inevitable.