Derry City Council shelve St Columb's Park campsite plans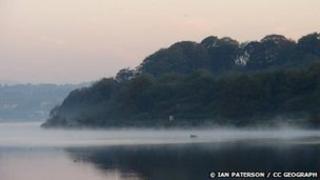 Plans to build a campsite close to St Columb's Park in Londonderry have been shelved by Derry City Council.
Councillors had set out proposals in December for the campsite to accommodate visitors to the city during 2013.
However, they backed a proposal to withdraw the planning application on Tuesday.
Councillors said hundreds of residents from areas such as Browning Drive had objected to the plans.
Adrian McCauley, secretary of the Limavady Road Residents' Group, said residents felt it was not appropriate to put a campsite in the city's oldest park.
"We support people with caravans coming to this city.
"We want them to get proper facilities but we do not want them in St Columb's Park.
"If Derry City Council had approached us beforehand we could have told them about our concerns."
However, another resident said she had supported the idea.
"I think it's a great pity. I walk through the park a lot.
"It's unfortunate this campsite will not go ahead," she said.
Derry City Council had hoped to have the site ready for the all-Ireland fleadh in August but SDLP councillor Gerard Diver said they had a rethink after complaints were received from residents.
"I was disappointed, I have to be truthful, I was personally disappointed that it did not go ahead.
"I have to listen to the opinion of residents.
"People who vote for me told me this was not a good idea so I have to be responsive to that," he said.