Man jailed for Altnagelvin hospital verbal abuse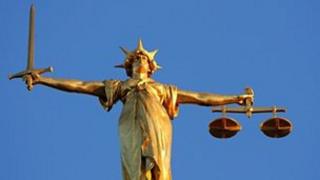 A man who admitted being verbally abusive to staff and the public at Altnagelvin hospital, has been jailed for three months at Londonderry Magistrates Court.
Michael Stokes from Collon Lane, Londonderry, committed the offence on 2 January 2013.
The district judge was told that Stokes left the accident and emergency department before police got there.
Police also received a report of a man refusing to pay at the hospital shop.
The court heard that police found Stokes verbally abusing staff at the shop when they arrived.
Police officers escorted Stokes to a nearby ATM where he withdrew money and then paid for the items.
A defence solicitor described Stokes' behaviour as "obnoxious and unacceptable."
The judge asked Stokes if he had brought any money to court to atone for his behaviour.
When Stokes said he had no money he was jailed for three months.