Man admits racially abusing shopkeeper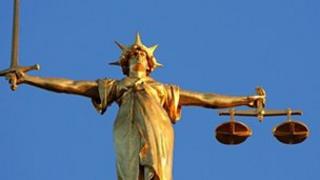 A man who racially abused a Pakistani shopkeeper when his bank card would not work, has been put on probation at Londonderry Magistrates Court.
Stewart Cloete, 25, from Rushcroft Place, Londonderry, also admitted threatening to destroy the Foyle Street shop on 22 July 2012.
Cloete was unable to pay for cigarettes because of the Ulster Bank IT crisis in 2012, according to his lawyer.
The district judge imposed a 12 month probation order.
He warned Cloete that if he fails to complete an anger management course, he will go "straight to jail."