Barry McCrory murder: More time given for questioning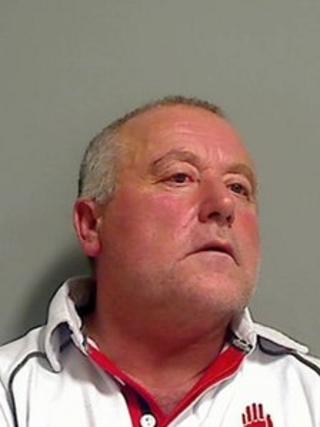 Detectives investigating the murder of a Londonderry man have been granted an additional 36 hours to interview Kieran McLaughlin, who was arrested in Derry on Wednesday morning.
35-year-old Barry McCrory was shot dead in his girlfriend's flat on 10 October.
Mr McLaughlin, 58, was brought from Antrim police station to appear at Londonderry Magistrates' Court on Thursday.
The application was made by a detective attached to the investigation.
The detective constable told a district judge that the application to further detain Mr McLaughlin, from Elaghmore Park in Derry, was for a 36 hour period.
Questioned by a defence solicitor, the police witness said Mr McLaughlin had been detained under the Police and Criminal Evidence Act and not under any terrorist legislation.
When asked by the defence solicitor why the detained man had been transferred "on a whim" for questioning in Antrim, rather than in Strand Road police station, the detective said the decision was taken because the interviewing facilities in Antrim were "superior" to those in Derry.
He said the officers did not interview the detainee until 20:00 BST on Wednesday because medical assessments had to be carried out.
The defence solicitor said the decision to transfer Mr McLaughlin to Antrim was "not conducive to an expeditious police investigation".
The judge granted the application for 36 hours starting at 11:57 BST on Thursday.