Limavady man jailed for assaulting partner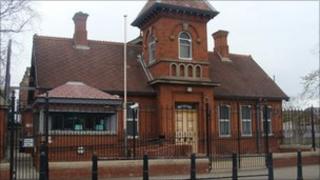 A 32-year-old man from Limavady has been jailed for three months for assaulting his partner.
Paul Graham, from Gorteen Crescent in Limavady, admitted assaulting the woman on 4 July.
The court was told that a witness saw Graham and a woman apparently arguing on a street.
The witness, who was a man, told the court that Graham pushed the woman against a hedge, striking her on the neck or head.
The man approached the couple and Graham told him to leave saying: "It is nothing to do with you".
The witness walked on and overheard the woman say: "Are you going to hit me again? There's a witness."
The man then saw Graham push the woman and throw her into a gate and heard screams.
He returned and took the woman home and called the police.
The woman later made a withdrawal statement.
A defence solicitor said his client accepted his guilt and added that what had happened was "unacceptable".
He said that the witness acted like a "good Samaritan".
District Judge Liam McNally said Graham had a "bad record for violence" and had been given a "number of opportunities, but still offended".
He told Graham: "You have physically assaulted and humiliated a female in public and if it was not for this witness you would probably not have faced this court."