Strabane receives most noise complaints, says survey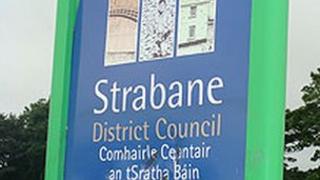 Strabane District Council has received the most complaints about noise in Northern Ireland, according to government statistics.
Between 2012 and 2013, 204 complaints were made about the noise of pets, loud music, neighbours and wind turbines.
Only one person in Strabane was brought before the courts for a noise problem last year.
"Barking dogs is a big one," said Paddy Cosgrove, chief environmental health officer at Strabane District Council.
"As the DOE report suggests, we have been working with the Housing Executive and the council is certainly looking at the rate of dog ownership.
"Last year we had 84 complaints about barking dogs and this year they have jumped to 125.
"Next in line is industrial noise and partying noise.
"Fifty-four percent of the complaints this year were anonymous. I would appeal for people to go and speak to their neighbour if they can, or at least let us identify you."
Mr Cosgrove said the council was also starting to "see a rise" in wind turbine complaints.