'Worst criminal record' driver Mark Convey jailed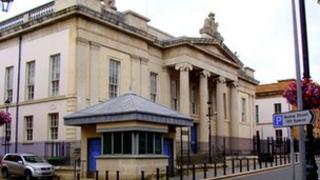 A disqualified driver with 576 previous convictions has been jailed for four months for drink driving.
Mark Convey, 35, of Winchester Park in Londonderry, was twice over the legal alcohol limit when he was stopped driving home from a bar last Christmas. He also had no insurance.
At the time he was still banned from driving over offences for which he was jailed for three months in 2009.
The judge said Convey had the worst criminal record he had ever seen.
He had 519 convictions for road traffic offences, including 74 for driving while disqualified.
The judge said he believed no record as bad as Convey's existed in Northern Ireland.
In jailing him and disqualifying him from driving for five years, the judge said he had a duty to protect the public from harm.