Laura Forrest ordered to stay out of Limavady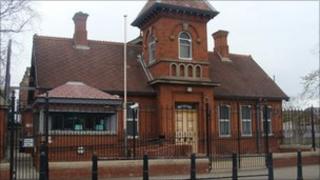 A woman charged with assault has been ordered to stay out of Limavady.
Laura Forrest, 23, of Rosseden Park in Limavady, appeared at the town's magistrate's court on Wednesday.
She is charged with assaulting a female, witness intimidation, possessing an offensive weapon - namely a golf club - and disorderly behaviour.
The charges are in relation to an incident on 21 April. She will reappear in court on 21 May.
She was arrested on 19 April after an allegation of assault against the same female.
On Monday, she was arrested again after another incident involving the same alleged victim.
The court was told that there was an address available in Dungiven for the accused.
District Judge Liam McNally released Ms Forrest on her own bail of £500 on condition she did not enter Limavady, except for court appearances and that she had no contact with the alleged injured party.