Increase in Derry burglaries and theft 'concerning'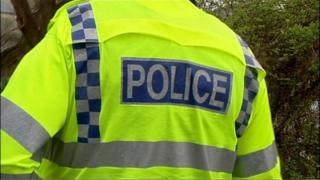 Police in Londonderry have warned the public about what they have termed 'prolific burglars' operating in the city.
From April until the end of August, 178 domestic burglaries were reported, compared to 136 in the same period last year.
Det Insp David McQuade said the increase was 'concerning' but that the police were responding to it.
Between Sunday and Thursday, six homes were burgled across the city.
"Opportunistic"
"Burglaries have taken place while houses have been unoccupied during the working day - as well as at night.
"Unfortunately, too many home owners are making things easy for the burglars by leaving doors and windows unlocked.
"Most burglaries are opportunistic. Car keys are frequently stolen when intruders gain access, and this has resulted in the theft of a family car or work vehicle."
"Secure"
Det Insp McQuade also advised people to report any strangers or unusual activity to police.
"If you have a vehicle, ensure that the keys are kept secure and out of sight of intruders. For our part, we have changed patrolling activities and we have been making arrests.