Man appears in court for illegally uploading films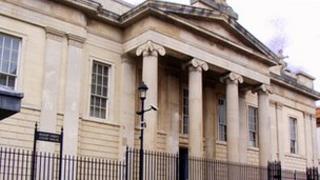 A 28-year-old man has appeared at Londonderry Magistrates Court charged with creating two websites and illegally uploading films unto them.
The defendant Paul Mahoney, from Carnhill in Derry, faces two charges of conspiring to defraud by creating and operating the websites.
The court was told this happened over the last five years.
He was released on his own bail to appear before Londonderry Crown Court for his arraignment on 30 January.
The defendant is charged with concealing almost £83,000 of advertising revenue generated from the websites.
At a preliminary inquiry hearing, the defendant accepted he had a prima facie case to answer.