DUP councillor seeks urgent meeting with Asda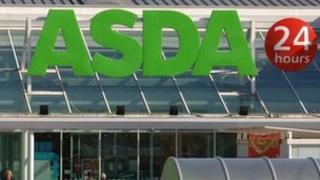 A Londonderry councillor has said he is seeking an urgent meeting with Asda over its plans for a major new supermarket in the city.
In 2012, the former planning minister, Alex Attwood, gave the green light for a new superstore at the current Homebase site at Crescent Link.
The retailer has said it is reviewing its plans more than two years after it promised to create 350 jobs.
DUP councillor David Ramsey has said that Asda must make its mind up.
'Progress'
He told BBC Radio Foyle that too many jobs are at stake.
"We must ensure that the development on the link road progresses.
"There has been a lot of work already ongoing.
"We have met with planners recently to see the progress of the development in that area.
"We need to know Asda's aspirations."