Man, 29, charged with £20,000 drugs find in Londonderry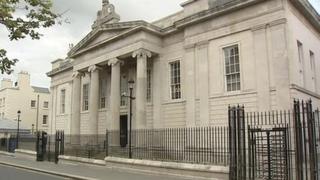 A 29-year-old man has been remanded in custody in connection with a £20,000 drugs find in Derry.
He faced charges including possession and intent to supply ecstasy, cannabis and diazepam.
The judge granted the defendant anonymity after a detective stated there was a specific threat against him.
The drugs were found in a flat on the Foyle Road area of the city on Monday.
The defendant, who is also charged with exporting drugs, told the police he was keeping the drugs under duress.