Coleraine autistic boy target of online abuse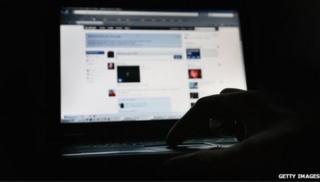 A woman has said she's hurt and disgusted at abusive comments posted about her autistic son on a Facebook page.
Children and adults with learning difficulties were the target of sexually explicit comments on a Coleraine community page.
The woman, who did not want to be named, said she wanted to speak out to protect children.
"I'm his mother and it's my job to stand up for my son."
'Sat and cried'
"I commented on a post and I got pictures of my son and pictures with quite bad language, just really horrible things.
"I just sat and cried to be honest,," she said.
"I'm just utterly disgusted with it and I don't know how somebody could write those horrible things.
"I would tell those behind it to look at their own family and if it was their son, nephew or grandchild who had special needs and think about the impact that they're having on a family."
A spokesperson for Facebook told BBC Radio Foyle that they have now removed the post and the troll.
"Nothing is more important to us than the safety of people who use Facebook but sadly there will always be a tiny number of malicious people who are intent on harming others, online and offline.
"Our community standards make it clear what is allowed on the site and we encourage people to report things that break these rules.
"Our community operations team work quickly to review every report we receive. Occasionally we make a mistake but as soon as we are alerted to this we act quickly to remove the content. We would like to apologise for any inconvenience caused."