Larry Doherty: Derry Journal photographer dies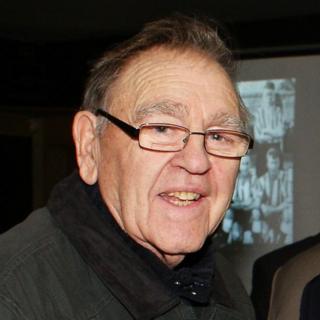 Tributes have been paid to the well known Derry Journal photographer Larry Doherty who has died aged 85.
In his fifty year career he captured some of the most iconic photographs of the Troubles. He retired as the newspaper's chief photographer in 1995.
The former editor of the Derry Journal, Pat McArt, said he has left an 'irreplaceable legacy'.
"If there was one photographer synonymous with the troubles or with Derry it would have to be Larry."
"Larry was a unique character, there wasn't an IRA funeral, a riot, a GAA dinner dance or an under 16 soccer match that he didn't cover.
"One day he was covering something that was getting world headlines and the next it was purely local," he said.
"He loved his job and would have worked from nine in the morning until nine the following morning full stop.
"He took the camera with him everywhere and many of the photographs appeared in the international media."