Ambulance service apologises over ten hour wait for elderly Derry woman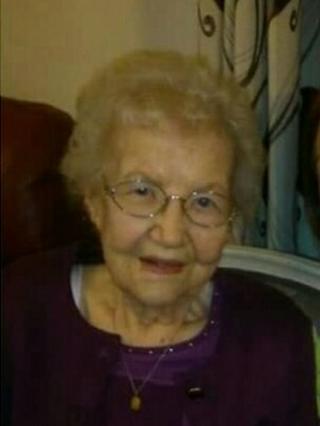 The Northern Ireland Ambulance Service has apologised to a 93-year-old woman who had to wait 10 hours for an ambulance to take her to Altnagelvin hospital.
A spokesman confirmed that they received a GP request just after 12:00 GMT last Friday.
An ambulance was sent to the address at 14:20 GMT but it had to be diverted to a Category A call.
Another ambulance did not arrive until after 22:00 GMT that night.
Bridie Hargan, 93, was taken to Altnagelvin hospital from her home in Tullyally in Derry.
Her daughter-in-law, Maureen Hargan, spoke to BBC Radio Foyle.
'Disgrace'
"Bridie was dehydrated and had a kidney infection," said Mrs Hargan.
"They kept reassuring us that an ambulance was coming but it wasn't.
"She was delirious, she didn't know where she was.
"We phoned councillors and everything and they advised us to ring 999. The controller kept saying it wasn't an emergency.
"It took so long and we live so close. It's a disgrace.
"We needed the stretcher for her. If she had been able to get into a car we would've been there in five minutes.
"We are so angry about it. When is a hallucinating woman at 93 not an emergency?
"She's still in hospital and she is very very ill."