Bishop Edward Daly 'gravely ill' in hospital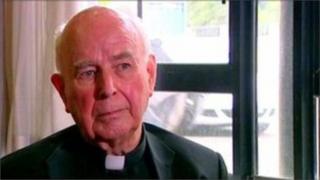 The former Bishop of Derry, Dr Edward Daly, is gravely ill in hospital.
The 82-year-old, who is suffering from a long term illness, was taken to Altnagelvin Hospital last week.
A spokesperson for the Derry Diocese said Bishop Daly's family remain at his bedside and asked for people to pray for him.
Dr Daly served as Bishop of Derry from 1974 until 1993 when a stroke forced him to retire.