Fahan, Donegal: Shop owner 'hit over head' in robbery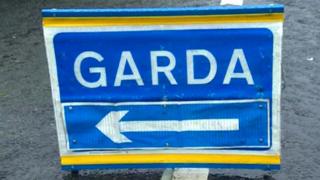 A shop owner has been injured after three men armed with batons robbed his filling station in the Republic of Ireland, Irish police (Gardaí) have said.
It happened in Fahan, County Donegal, at around 21:00 local time on Sunday.
The men, whose faces were covered with scarves, struck the man on the head before escaping with a quantity of cigarettes.
The victim was taken to hospital with non life-threatening injuries.
Fine Gael councillor John Ryan said the local community was in shock.
"He (the victim) was closing up last night and I believe these guys arrived on the scene and attacked him," he said.
"At the end of the day, they got away with a small amount of cigarettes but people suffer after these types of incidents and it's just not acceptable," he added.
Gardaí have appealed for information.