Phoenix Gas announces NI gas prices 'to stay the same'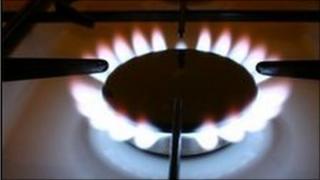 Phoenix Supply has announced it will not be raising the price of natural gas, despite increases in wholesale energy prices in recent months.
The company said the price of natural gas will remain unchanged for around 130,000 homes and businesses across the Greater Belfast area.
Last year Phoenix Supply reduced tariffs by a total of 36.9%.
However, that fall came after rises of 19.2% in the autumn of 2008 and 28% in April of that year.
Thursday's announcement was made after consultation with the Utility Regulator, Consumer Council for Northern Ireland and the Department of Enterprise Trade and Investment.
"Despite recent increases in wholesale energy prices on worldwide commodity markets, we are pleased that we have been able to maintain prices for our customers at their current level," David Strahan, managing director of Phoenix Supply, said.
The Utility Regulator, Ian Osborne said it was a "good outcome" for gas customers in NI.
"I think the fact we've avoided a rise is good news as we go into the winter and in the context where the underlying wholesale prices are trending up," he said.
"Certainly for electricity prices we've seen rises in the Republic and for some British customers.
"NI customers are paying among the lowest gas prices in the whole of the UK which considering that we've got some significant extra costs to bring the gas further, I think that's quite a good outcome," he added.
On Tuesday, Northern Ireland Electricity (NIE) announced there would be no rise in its prices for customers this winter.