Hundreds on Altnagelvin radiotherapy unit protest march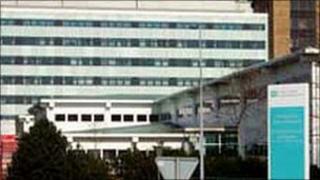 Between 500 and 1,000 people are marching from the centre of Londonderry to Altnagelvin Hospital.
The march is being held to protest against the health minister's decision to shelve a planned radiotherapy unit.
It follows an earlier rally in Guildhall Square by those opposed to to government cuts.
The decision means that people in Derry and Donegal will have to continue to make the 200-mile round trip to the cancer centre in Belfast.