Campaign over pensioner sex assault in Newtownards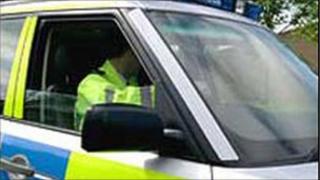 Police have launched a poster campaign as part of their investigation into a sex assault on a 76-year-old woman in Newtownards earlier this month.
The pensioner was assaulted at her home at Upper Greenwell Street in the town at about 2200 GMT on Sunday 13 March by a man described as being in his 20s.
Detective Inspector Geoff Pogue said officers were working closely with the community to identify the attacker.
He said it had been a "dreadful attack" on a vulnerable person.
The posters feature a description of the attacker.
"This is an isolated incident; however local police have been working with the community over the last week to provide reassurance," the detective said.
"Police patrols have also been increased in the area.
"Officers will be distributing posters and leaflets to business premises close to where the attack happened over the coming days."
He said officers would be visiting homes in the area to ask people if they saw or heard anyone or anything suspicious in Upper Greenwell Street on the night of the attack.
"The victim is understandably very upset about what has happened, however she was able to tell us what the attacker looked like.
"She described him as being in his twenties with dark hair and wearing dark clothing, possibly tracksuit trousers with a red stripe down the legs," he added.