Sex offender Ernest George Finlay has sentence reduced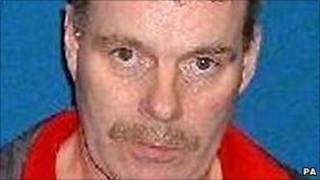 A high-risk sex offender who went missing and travelled to eastern Europe has had his jail sentence reduced.
The Court of Appeal ruled that Ernest George Finlay should now serve two years in prison for breaches of his sexual offences prevention orders.
Finlay, 56, from Aughnacloy, County Tyrone, was also given five years on licence after his release.
He served a 14-year term for sex attacks on women working as prostitutes.
Following his release from jail he obtained a bogus passport in the name of his dead brother and made plans to travel abroad.
In 2008 he went into the Irish Republic, made enquires about buying a property in Bulgaria, and booked flights.
He then spent about 10 months in eastern Europe without obtaining the necessary permission.
Finlay was eventually arrested and sentenced to three years in prison for the breaches.
Although it was submitted that these did not involve any new sexual offences, Lord Chief Justice Sir Declan Morgan said on Friday: "The probation report prepared in relation to him recognises he is a devious, predatory and recidivist offender and noted the young age of some of his victims."
Sir Declan also pointed out, however, that the maximum sentence for flouting a sexual offences prevention order was five years imprisonment.
He noted defence arguments that getting the passport, booking flights and travelling abroad were all part of the same breach.
"We have carefully considered the submissions and are persuaded that the appellant is correct in relation to that," the judge said.
Sir Declan added: "The overall effect is the appellant will now serve two years in custody with an extension period of five years."