BNP launches election manifesto for Northern Ireland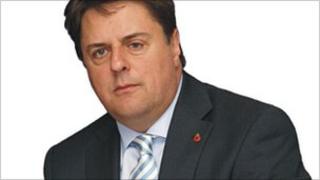 The British National Party has launched its manifesto for the forthcoming Assembly election in Northern Ireland.
The manifesto, Putting Local People First, was launched in Larne, County Antrim, on Saturday afternoon.
The BNP has called for the introduction of a sliding scale system for the payment of rates, which will protect the low-paid and pensioners.
It is also advocating free provision of university courses in return for military or community service.
The BNP has "promised to defend identity from globalisation and mass immigration" as part of its manifesto.
It also says it will campaign for a reduction in corporation tax to ensure a "level playing-field" with the Irish Republic.