Ministerial in-trays: justice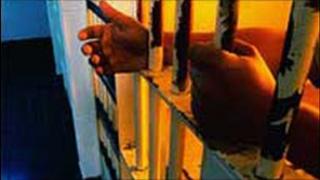 The price of justice is higher in Northern Ireland than most places in the world - and reducing the bill will be one of the key priorities for the justice minister during the term of this assembly.
The annual cost of keeping a prisoner in jail in NI is £95,000 - that's £14,000 more than the justice minister earns, and double the cost in the rest of the UK.
Legal aid fees in NI are also much higher than anywhere else, with many barristers being paid vast sums from the public purse.
In November, it was revealed that 10 of them had earned a combined total of more than £17m during the previous two years.
In total £65m of savings have to be made from the budget for the prison service during the next four years, so that will occupy much of the minister's time.
Plans have been drawn up to make around 500 prison officers redundant as part of fundamental reform of a service that has more staff than prisoners.
There are currently around 1,800 prison officers plus just over 400 civilian staff with fewer than 1,600 prisoners to supervise.
The problem for the minister is that the redundancy packages on offer won't be anything like as generous as the Patten payments for RUC officers, so there may be stiff resistance from the Prison Officers Association.
Resistance
Members of the legal profession have already started a campaign of resistance against cuts in legal aid payments. A number of solicitors have withdrawn their services in criminal cases.
The Bar Council, which represents barristers, has also made it clear that it's unhappy about the new fees.
Those are just two of the issues that the minister will have to address after taking office next week.
They'll also have to re-appoint the 19 members of the Policing Board - a body that has been the subject of much criticism during the past year, with an independent report citing a lack of leadership and strategic direction.
There have also been allegations that senior officials within the Department of Justice have meddled in the affairs of the office of the Police Ombudsman.
The allegations have been made by the chief executive of the office, Sam Pollock, who has announced that he is resigning, and has also said there has been a lowering in the professional independence between the office and the PSNI.
A former senior civil servant, Tony McCusker, will present the initial findings of a review of these claims to the department on Monday.
The criminal justice inspector, Michael Maguire, is also investigating the claims and plans to deliver a report by the end of June.
The price of justice will be at the top of the list of long-term priorities, but it will be a long list.