Stormont Department of Enterprise: Enterprise minister issues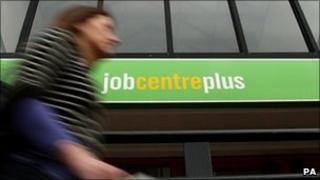 If the expectation for whoever takes over at the the Department of Enterprise Trade and Investment can be summarised in three words it is likely to be: "Jobs, jobs (and even more) jobs."
If recent trends continue the number of people on the dole will soon surpass 60,000.
In fact, in unemployment terms Northern Ireland is back to where it was at the tail end of The Troubles.
Unemployment has reached its highest rate in 13 years - since just before the signing of the Good Friday Agreement in 1998.
Even more worrying is that the jobless total been stubbornly creeping up here over the past year... while falling across the UK as a whole.
So more people will be looking to the Executive to create the conditions for economic growth and increased employment - especially the young.
One fifth of all those aged 18 to 24 who are eligible for work can't find a job.
Given this backdrop, the Department of Enterprise will be relying on the its economic development agency, Invest NI, to do more with less money to spend than it has in the past.
A key strategy of offering foreign companies cash to locate in Northern Ireland (known as selective financial assistance) is due to be abolished in 2013 - so in spite of the cost to the executive, expect to hear even louder calls for Northern Ireland to be able to set its own corporation tax rates closer to the Republic of Ireland's 12.5% - to help make this side of the border a more attractive location for overseas investors.
The incoming minister will need to all the tools at his or her disposal to try and stem the rising time of unemployment.