Iris Robinson contract probe: councillors asked to help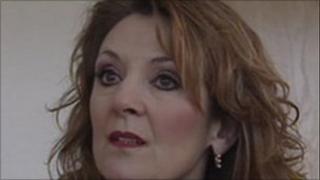 Castlereagh councillors have been asked to help an ongoing inquiry into the awarding of a council contract to Iris Robinson's former lover.
Kirk McCambley was awarded the contract to run the Lock Keepers Inn in 2008.
The independent investigation was set up following revelations in a BBC Spotlight programme.
Consultants Deloitte, who are carrying out the inquiry, have asked if Iris Robinson attended a meeting in August 2008.
At this meeting the terms of the lease were approved.
Last month Deloitte, presented a draft summary of their investigation to councillors behind closed doors.
Castlereagh Borough Council said the unpublished report concluded that there was no evidence of financial loss to the council.
It also said there was nothing to suggest there had been any impropriety by council officers or members directly involved in the awarding of the lease.
The DUP have claimed the report cleared Iris Robinson of any wrong doing.
Councillors have received emails asking if they have any recollection of Iris Robinson leaving the council meeting and at what point in the agenda that would have coincided with.
They have been asked to contact Deloitte by next Monday.
A statement received by Castlereagh Borough Council confirmed that further correspondence had been issued to councillors and officers to aid the completion of the final report.
It said the council will be further updated at its meeting in July.