Northern Ireland drug addiction figures on the rise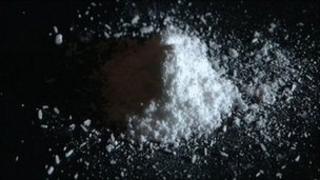 The number of people seeking treatment for drug addiction has risen by almost 30% in the last year, according to the Department of Health.
The department said more than 2,500 people in Northern Ireland sought treatment for drug addiction in 2010-11.
This compares with 2,008 people treated in 2009-10.
Cannabis was the most commonly taken drug, followed by tranquilisers, mephedrone and heroin.
Men made up almost three-quarters of those receiving treatment, and 27% of addicts were aged 21 or younger.
The statistics do not include people addicted to alcohol or tobacco.
The department said that the increase could be partly due to more comprehensive record-keeping.