SF MEP Bairbre de Brun off on sick leave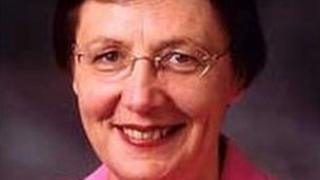 Sinn Fein MEP Bairbre de Brun is currently on sick leave from her position, her party revealed on Friday.
A spokesperson said she had been off for a number of weeks and would be off for "an additional period".
They said her offices in Northern Ireland and Brussels remained fully operational.
"Our team in the European Parliament have put in place measures which allow us to continue normal party and constituency business," they said.
"All of Bairbre's colleagues in the party and I am sure all of those who she has worked with both in Ireland and in Europe will wish her well in the time ahead."
According to attendance records on the European Parliament website, Ms de Brun last attended a plenary session at the Parliament in Strasbourg on 15 December 2011.
She has not attended plenary sessions since.